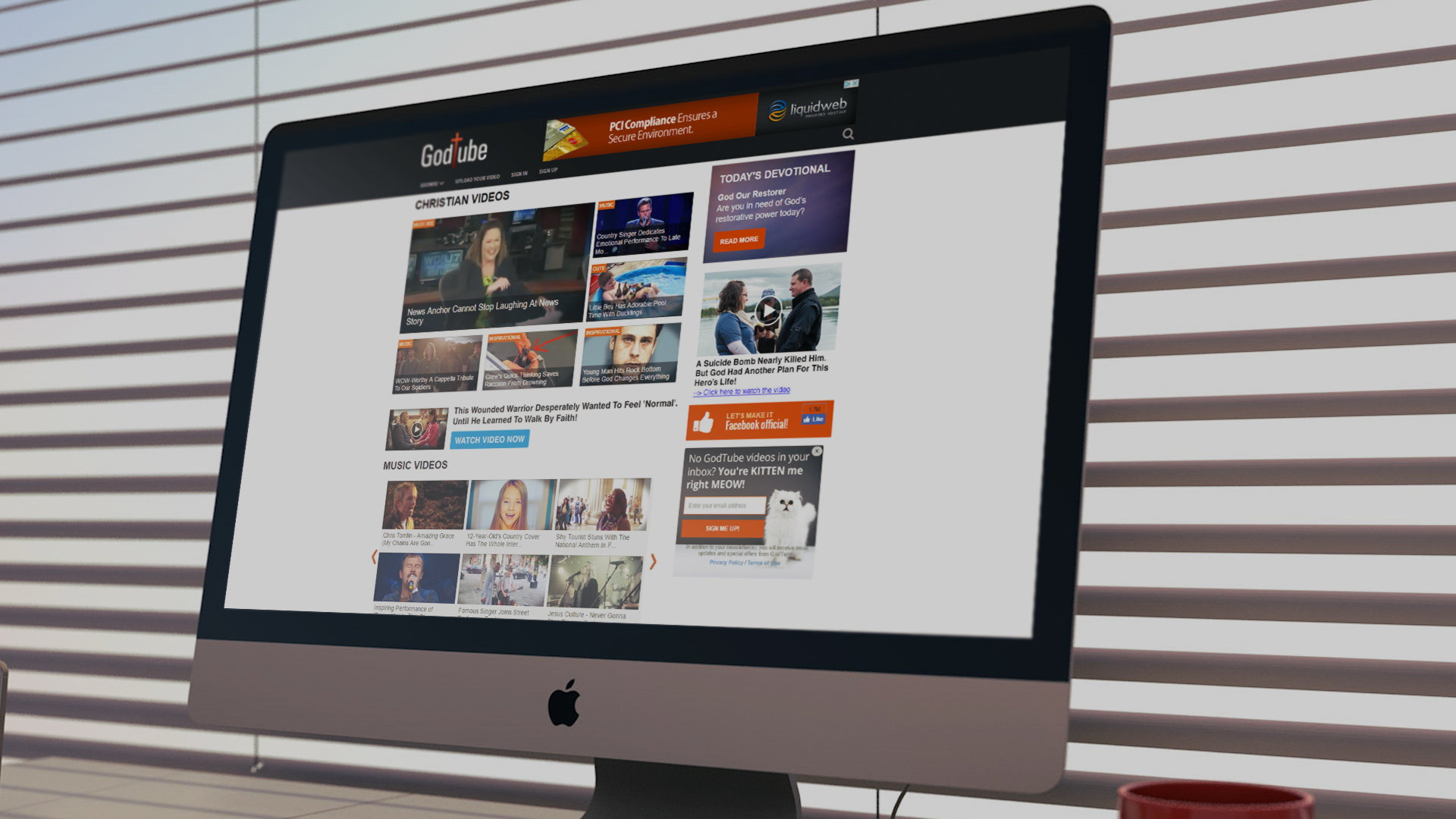 GodTube.com
Family friendly Christian video sharing site
Jason on ABC showing GodTube
As Co-founder of GodTube, I was in a unique position to UX a fun User Experience with a useful set of features.
Most Popular Christian Video Site
As Co-founder of GodTube, it was an exciting experience as we had 40 million registered users within 24 months. I created a compelling UI for our broadcast applications and overall User Experience on the site.
Visit GodTube